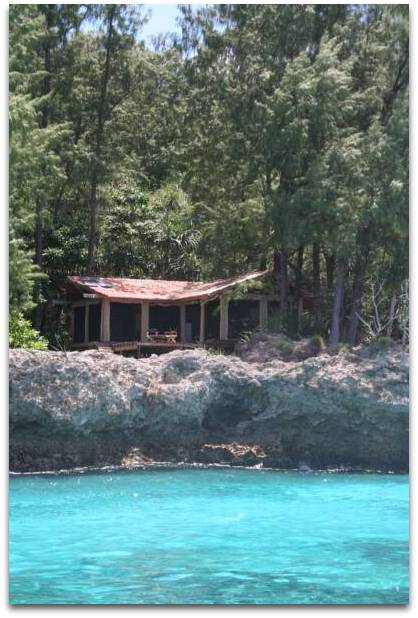 "Modeled on an African safari lodge, this 1,200 square foot house uses local hardwoods, canvas, and an open plan in order to be as close to nature as possible - at times, a little too close. Salt spray blows through the bedroom. Five-foot long, monitor lizards ander through the living room. Monkeys, including our pet, Gomez, rummage through the kitchen cupboards.
But the little property does have some nice features, including it's own beach, fantastic snorkeling, a water catchment system, and an outdoor shower with views up and down the coast. The closest neighbor is over two miles away.
Building it involved, among other awkward things, mailing ourselves 12,500 screws and digging 44 holes two feet into compacted limestone - without power tools. The holes alone took us a month. Even with the seven friends we imported to help us build.
"Welcome to paradise," was a sweaty refrain as we whacked crowbars into rock, "Welcome to paradise." "